Campus Space Planning 2019
CHEERS Award Recipient: Ed Jones
Weinstein Hall - Elevator Not Running
The Elevator in Weinstein Hall is not running. Contractors are awaiting parts and we will post updates once the repairs have been completed. 
Interactive Project Map
View the interactive campus map to learn about significant construction and project work happening in our community.  For more details on these projects as well as periodic updates, click here.
Ryland Hall Construction
Ryland Hall is undergoing a proposed full building renovation starting with underground utility work in early 2020. The below map highlights the construction zone and the resulting temporary changes to pedestrian and vehicle traffic through the entire project. The project is scheduled to be completed in the fall of 2021. 
To view the full map in PDF format, click here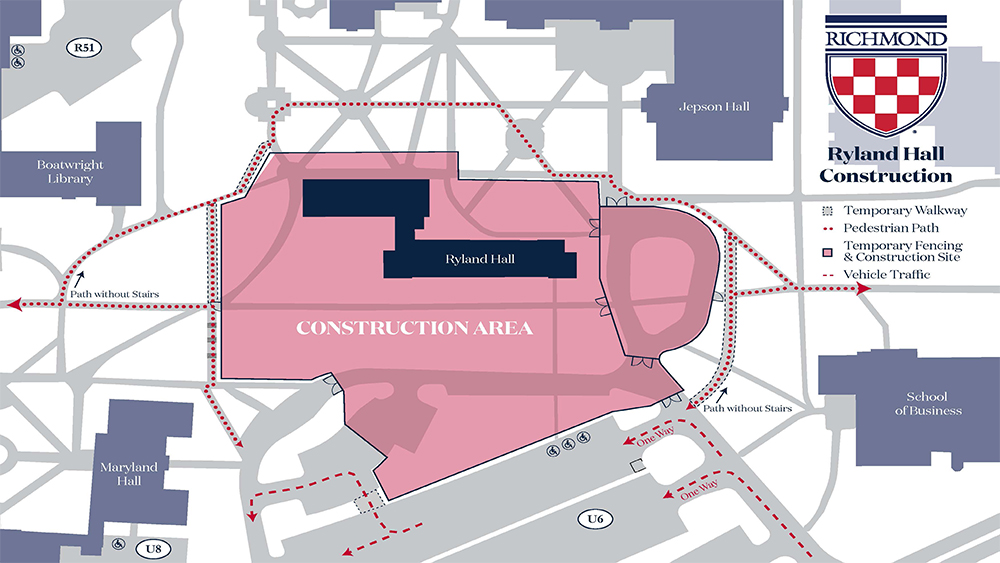 Services
Resources
Contact Us
Contact Us: (804) 289-8600